'On the 15th day of our crossing our rudder completely disintegrated and we were left with no steering'
A family from Newquay, Cornwall are appealing to the boating community for help in finding their yacht after being forced to abandon it during a transatlantic crossing.
James and Fran Coombes, their two children Heath (aged nine) and Isla (aged seven), and crew Tony White, were sailing their 15.8m (52ft) Hanse Sloop from England to the Caribbean, when they lost their rudder approximately 400NM east of Barbados.
The yacht Dove II was equipped with a satellite telephone which they used to contact the UK Coastguard in Falmouth, and the Coastguard in Martinique.
Skipper James battled 18ft seas and gales for three days and nights in an attempt to rig a temporary rudder, setting out drogues and fighting the elements before he made the decision to abandon his vessel and accept rescue from nearby vessels.
Merchant ships Newseas Jade and Asia Pearl attended and attempted rescue, before the Discovery 67 yacht Tilly Mint of Cowes arrived and successfully rescued the stricken family.
Dove II was in position 16° 31.92'N / 052°38.87'W on 21 December 2016 when it was abandoned at 1200 hours UTC.
In the family's blog, Fran described the terror of 'everything I feared happening to us' when: 'At 6.30 on the 15th day of our crossing our rudder completely disintegrated and we were left with no steering.'
She praised Falmouth Coastguard, saying: 'I spoke to these guys a lot over the next few days and they were always really calming, really understanding and a great comfort.'
Fran added: 'We had lost control of our boat, made one rudder which hadn't worked and had been circled five times by an enormous cargo ship, firing lines to try to transfer us. We had thought we were going to be rescued, but it was cruel: the line was right there, you just couldn't reach it.

'That was a painful moment. I put the kids back to bed, but James, Tony and myself stayed up all night trying different ideas out. James didn't stop once and proceeded to build a second rudder. He used the support pole for the radar and some floorboards, and hammered the base 90°, creating a "u" in which he screwed and glued the floorboards. This rudder was awesome, solid, but once again when we tried it, it was just too small and had no effect in the conditions that we were in.

'At this point you could see all the disappointment on James: as much as he was trying, everything was failing and it was starting to beat him. I spent the night on the phone to the coastguard: they rang every half-hour and I would give our position and update them on all we were trying. They would offer suggestions but were basically doing welfare calls: "Are you safe? Are you looking after yourselves?" We were trying.'
When the British yacht Tilly Mint of Cowes arrived on scene, Fran, the children and Tony disembarked via a six-man liferaft. James stayed on board and tried to get the boat to point downwind, and hauled up the main. However, the mainsheet and lazyjacks snapped, and then the genoa sheet snapped. He managed to furl in the genoa, but dropping the main was too dangerous on his own, so that's how he left it.
James left the diesel engine running to keep the batteries charged and the AIS system transmitting (MMSI number 232005948). Navigation lights were not left on. Dove II is described as having a light grey hull with a red bimini.
The Coombes family are currently 'stuck in St Martin, in the Caribbean, trying to figure out how to move forward.'
James wrote on his blog that he had put out help posts on various sailing forums 'in hope that someone comes back to me saying they've spotted the boat.' He added: 'Our only interest at the moment is to recover our boat and carry on with our journey.'
Read the blog at: www.westerlyadventures.wordpress.com
$10,000 reward
The Seven Seas Cruising Association (SSCA), in partnership with the Caribbean Safety & Security Net and in the spirit of 'cruisers helping cruisers', is among those attempting to locate the Dove II. James Coombes is offering a $10,000 reward for the safe recovery of his yacht.
Glenn Tuttle, net manager for SSCA radio service KPK, said: 'The SSCA applauds James for putting his family's safety above risking their lives trying to save a severely disabled boat in challenging sea conditions during his transatlantic passage. We sincerely hope James is able to recover his vessel, and hope that all fellow mariners will assist him if possible.'

Rescued crew Tony White wrote on Facebook: 'I have to say a very big thank-you to the following: Falmouth and Solent Coastguard Centres, Martinique Coastguard (known as CROSS), the captains and crews of Newseas Jade and Asia Pearl and the owners (Alex and Alison) and professional crew of Tilly Mint of Cowes, our Discovery 67 rescue boat, Andrew, Arwyn, Cat, Will and Dan. Their professionalism, generosity, compassion and support were overwhelming, and we will be forever in their debt.'
One of the rescue yacht crew members, Will Marks, has launched a crowd-funding campaign to assist the family, which has so far raised £2,550 of a £10,000 goal: www.gofundme.com/coombes-family-rescued-at-sea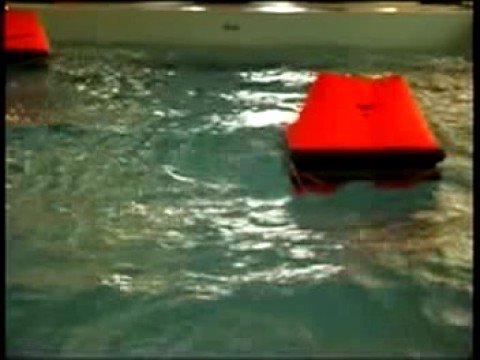 Prices of liferafts range from £500 to more than £2,000. Will the cheap ones costing under £560 suit your type…