With just a week to go there's still time to nominate your yachting hero for the 2016 boats.com YJA Yachtsman and Young Sailor of the Year awards.
Anyone can make nominations for this year's Yachtsman of the Year and talented youngsters for the Young Sailor of the Year.
Nominations can be made online at www.boats.com/nominate until midnight Sunday, October 16.
Winners for each award will be announced at a gala luncheon at Trinity House, London on Tuesday, January 10, followed by a public ceremony at the London Boat Show at London's Excel, the same day.
Ian Atkins, President of boats.com said: 'There have been some incredible feats in yachting throughout the year; we've watched speed records tumble and our national teams top podiums not just in Rio, but around the world. Every sport needs its heroes to inspire future generations and we are delighted to support the yachting community in the selection of theirs.'

Sir Robin Knox-Johnston, a four time winner of the Yachtsman of the Year award said: 'These are yachting's top accolades; quite apart from recognising the successes achieved by British yachtsmen and women under sail and power, the Young Sailor of the Year award gives enormous inspiration and encouragement to tomorrow's world champions.'
The awards are organised by the Yachting Journalists' Association, and sponsored by boats.com, the largest global search engine in the recreational marine market, with additional support from the Royal Yachting Association,  the British Marine Federation, and Premier Marinas.
Barry Pickthall, chairman of the YJA, said: 'Don't rely on someone else to name your yachting hero or rising star to be considered for the 2016 wards. Nominating couldn't be simpler.'
Make your nomination online at www.boats.com/nominate
Nominations close at midnight on Sunday, October 16.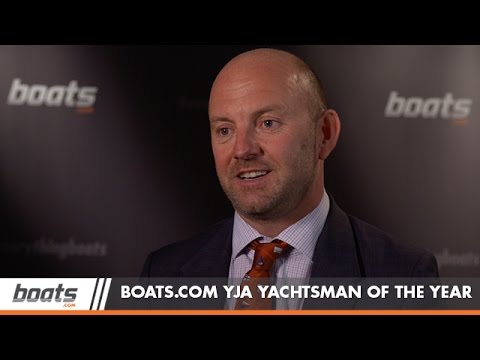 Boating cartoonist Mike Peyton, Volvo Ocean Race skipper Ian Walker and young sailor Eleanor Poole were celebrated at the YJA…